Today is my 18th day past ovulation with an elevated basal body temperature (according to my chart). Getting to 18 days is one of the signs of being pregnant – as if the first pregnancy test wasn't enough! Actually, for me and Lex, it wasn't, and just to be sure, we decided to do another pregnancy test today, and just to be REALLY sure, Lex took one too. Here are the results:
Can you guess which one was mine? 🙂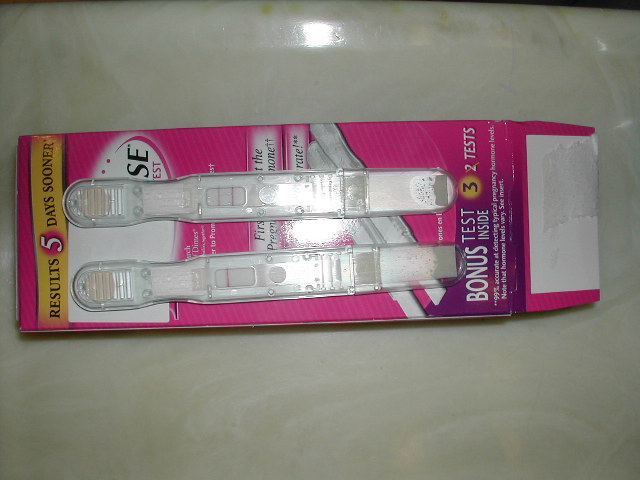 Unfortunately for Lex, he is not pregnant, but fortunately for both of us, I am!

Share on Facebook
Comments Off

on Testing 1 2 3 (again!)