Hiya, baby!
We saw you for the first time this week. It was our first post-pregnancy obstetrician appointment. Lauren was healthy, as were you! In fact, we even saw your heart beating!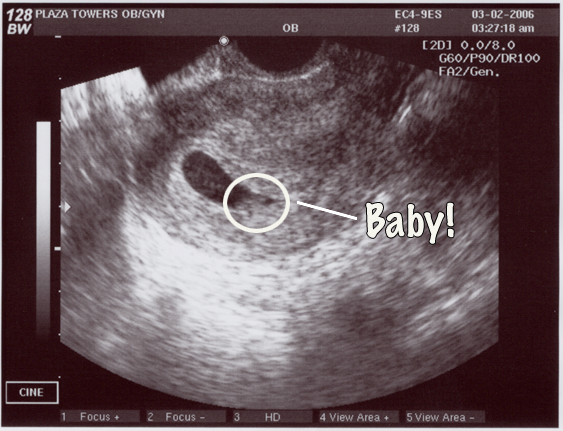 It was, and is, just amazing. But you're very, very tiny. You must have gotten that from your mother.
In other news, Lauren and I both cried like — surprise! — babies today, while we watched an episode of the hourlong dramedy "Related" about bubbly Ginny losing her unborn child. Now we're going to watch The 3 Stooges or something

Share on Facebook
Comments Off

on I saw you!