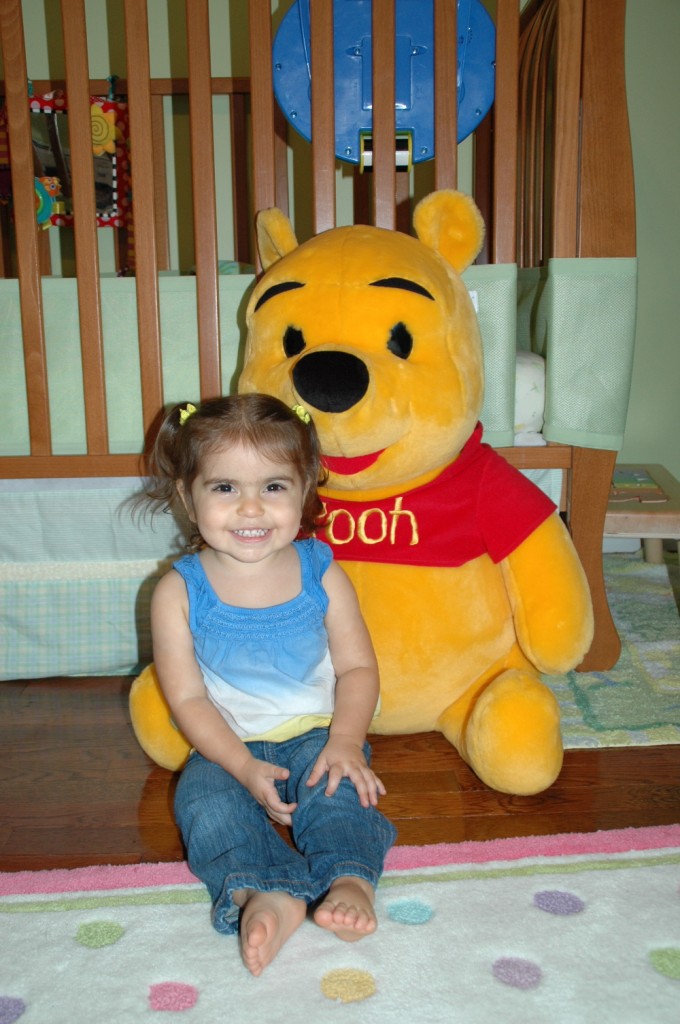 Sierra turned 21 months old on September 6th, and is now 22 1/2 months old. Â She's on the smaller side; I weighed and measured her yesterday and got just over 32.5 inches and 24.8 lbs. Â She's still got her tiny little feet in a size 4 shoe and she's wearing a size 4 diaper. Â We did finally move her into 18-24 months shirts!
Her language skills have really come along – full sentences, whole songs, jokes, etc. – and she says some really funny things. Â Her articulation isn't always spectacular, but between me, Lex, and Anya, we can usually figure out what she is saying, which is good, because she generally has a strong opinion about everything. Â Her favorite things to say are, "I want to do it myself," and "Me, too!"
Sierra sleeps very well and is half potty-trained (she only poops on the toilet, although that's not without issue because sometimes she'll hold it for 2 or more days). Â Some days she's a great eater, and other days, not so much. Â She loves to share her food ("Here Mommy, this pretzel is for you!").
It's hard to believe she's going to be 2 in about 6 weeks, and a big sister in about 20 weeks!

Share on Facebook
Comments Off

on Sierra was 21 months old… in September